The duty free shops at the Dubai airport are a treasure trove. The stores have a wide range of chocolates, a wide variety of dates, dry fruits, perfumes, cigars and cigarettes to carry home to your friends and family. You have a wide range of makeup and other women's items to choose from. Besides, buying liquors is legal and they allow 4 liters per person. You name a brand and they have it one their stock. During Ramadan they have real good offers on liquors and other stuff. You should look out for those offers at Dubai duty free because they are not easy to get anywhere else in the world.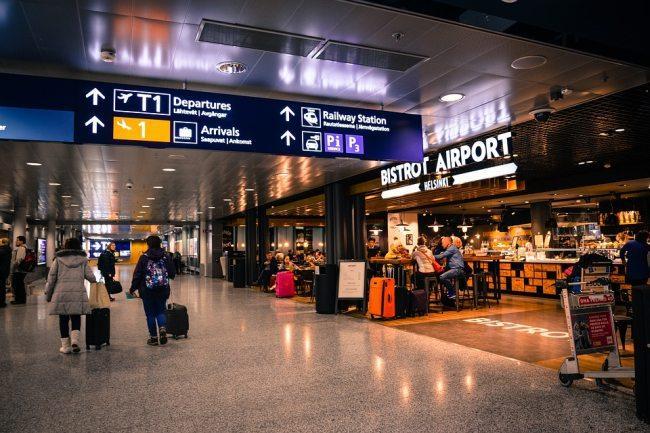 Other than such goods there are showrooms for designer brands like Armani, Gucci and so on. Dubai airport is the most amazing one for buying goods and you can spend a whale of time at buying amazing stuff. And what's more?
You can buy lottery here from 200 to 1000 Dirhams. The most striking offers come up when you use 200 dirhams you can buy a ticket for a good sports bike, 500 dirhams for cars like Mercedes, BMW or Audi and for 1000 Dirhams you can become a millionaire. These are the best and the most genuine lotteries that they sell here. The results can be received by email.
Wait! There are still some more to buy. The duty free shops in Dubai offer great shopping tax free for buying the souvenir T shirts and travel pillows. For the Duty Free Dubai raffle you can spend some money to buy tickets for a whopping US $1 million and also a car. You could also use the money for buying duty free perfumes, cigarettes or high designer goods.
What does duty free mean?
Duty free shopping means they don't charge you with sales taxes and import duties for shopping. Duty free shops are found at sea ports and airports or at border crossings overland.
You may also buy from the duty free trolley in the air while on an international transit. Whether the duty free facility will be included in the hand luggage is entirely the discretion of the airport. Unlike one or two airlines most of them distinguish between duty free baggage and your regular baggage. The duty free bag is therefore considered as hand luggage.
Does duty free come cheaper?
It depends on what you are buying if you have to think whether duty free comes cheaper. You will not get a bargain always. So you can never buy on impulse. You have to be prepared with enough resources before you set out to buy things duty free.
You can also pre-order on Dubai duty free shopping so that you check the prices out in advance. The high end designer stores offer you a favorite Chanel perfume or sunglasses from Dior and they won't be as cheap in the stores in Dubai than at the airport. Cigarettes are always a cheaper purchase at the duty free stores.
What should you buy best in duty-free shops?
Buying high end products are cheaper but of course you should be checking the duty free shops out at the airport as well as at the malls before you set out to buy. Sometimes it so happens that you might spend more money than at malls or online while at other times, you may end up with big tax savings.
For example, you can buy Johnnie Walker Wine (750 ml) at just $32
There are many other things that you can buy at Dubai Airport at much cheaper and best rates like:
Smart Phones
Laptops
Tablets
DSLR Camera
Apple TV
Watches
Chocolates
Premium Gift
Nuts
Sweets
Dates
Buying intelligently at duty free stores
When you buy a laptop charger or a Tag Heuer watch strap or a cuddly toy camel for a buddy, duty free would have you covered. Stock up on some souvenirs. Try and spend low domination bills and coins in local currency because Dubai Duty free accepts all the multiple currencies you have.
Happy shopping at Dubai duty free. Enjoy!
Dubai International Airport
Dubai
United Arab Emirates