Population-wise, Dubai is similar to cities like Madrid, Chicago, and Berlin. However, the difference is Dubai is so spread out that it consumes 6 times the square mileage as compared to the cities mentioned above. Needless to say, getting around Dubai can be a little challenging without proper knowledge of public transport facilities, rideshare or taxi apps.
Being in a taxi-centric city like Dubai, you are most likely to find yourself needing a taxi at some point. Considering the rush-hour traffic, taxis are the most comfortable and fastest way to get around the city. In this article, let's explore some of the most popular taxi apps in Dubai.
Dubai Taxi Corporation
One can easily identify the government-licensed, cream-coloured taxis operated by the Dubai Taxi Corporation. These taxis are air-conditioned and relatively less expensive as compared to other taxi apps. They can be booked by phone or simply hailed in the streets. Additionally, private taxis with contrasting-coloured roofs are common (for example, Arabia Taxi has a green roof). These are legal to use and have licenses.
Smart Taxi
Dubai's Roads and Transport Authority has introduced a new app known as the Smart Taxi app. The app lets you book the nearest cabs based on your location. The app is absolutely free and is available on Google Play and the Apple App Store.
Ladies Taxi
It is fairly safe for women to ride in the general cabs available in Dubai. However, some may prefer a women-only cab service known as the Ladies Taxi. These cabs have female drivers and are easily identifiable with their pink roofs.
RTA Public Transport Dubai App
The Roads and Transport Authority has its own RTA Dubai App for public transport. It is extremely popular with daily commuters who make use of different modes of public transport, including taxis. It is cost-effective, saves time, and has smart features like online ticketing and online payments to ensure smooth transactions. You can also check tram, bus and metro schedules on this app.
Uber and Careem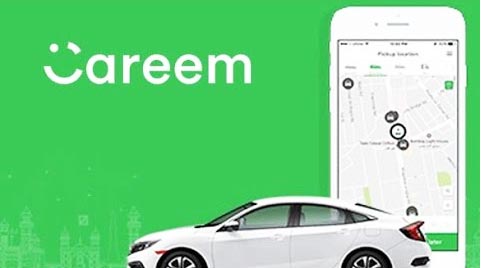 Just like the rest of the world, taxis in Dubai face stiff competition from apps such as Uber and Careem. Founded in 2012, Careem was purchased by Uber in 2020. However, the brands are maintained separately. Although cost-wise there is little to no difference between these apps and the taxis of Dubai Taxi Corporation, these apps offer much nicer vehicles with free water, phone chargers, and experienced drivers.
Careem
With options to choose a car based on preferences and price, this app is hassle-free and highly customizable. Additionally, you can choose to book a ride by selecting alternatives like "ride now" or "schedule a ride for later." You can also share your real-time location with friends and family for better safety.
Uber UAE
Uber, an internationally acclaimed transport facility, is one of the top taxi apps in Dubai. Every day, thousands of city commuters use this app to connect with drivers within minutes. Uber UAE offers a wide range of ride types and hassle-free pick-up and drop services.
Ever heard of a chopper service on a taxi app? Yes, you heard that right. Uber UAE can arrange a sky-tour of the majestic Dubai via Uber CHOPPER, also called Helicopter Taxi.
Hala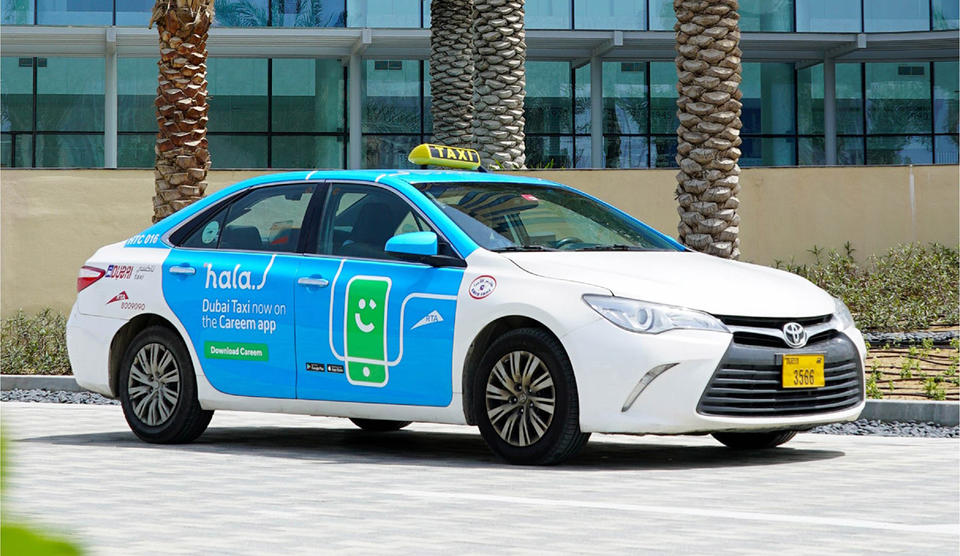 This taxi app allows commuters to travel from one place to another at a standard fare. Hala cabs can be booked through the Careem app itself. These taxis have the same price per kilometre as compared to Dubai Taxi Corporation taxis. With multiple payment options and fast pickup services, Hala taxis have become the go-to option for many commuters in Dubai.
S'Hail
This is an all-in-one app. S'Hail allows you to book a Careem Captain or Uber driver, depending on your preferences. Be it a taxi or a limousine, S'Hail lets you take your pick. The app gives real-time traffic updates so you can judge all parameters before booking a taxi. The app also provides schedules for the Dubai metro, buses, and trams. Fare estimates are provided based on current rates.
These are some of the taxi apps used by commuters in Dubai on a regular basis. Every person has a different chosen method of transport and so, it is difficult to rate these apps in a straight-jacket formula. At the end of the day, it all depends on the commuter and his or her preferences. It is always better to consider all your requirements before choosing a taxi service from the wide array of taxi services that the city has to offer.