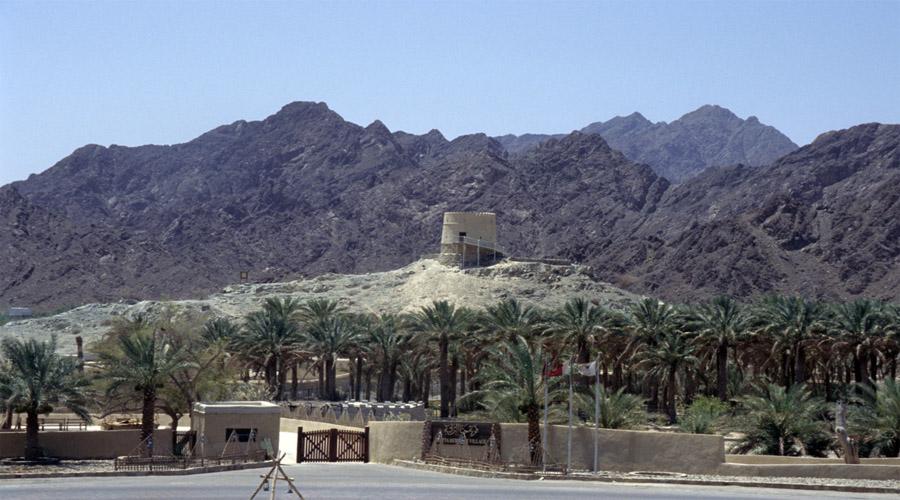 If you are looking for a fabulous Hatta Mountain Safari while in Dubai, nothing works out better than a desert safari of the Hajjar Mountains and the lush Hatta oasis in Oman. Tour deals available on online booking.  Join us in exploring the beautiful desert landscapes and the magnificent mountains in this tour which includes adventurous activities and splendid sightseeing.
Feel the experience of Hatta Mountain Tour
Leaving from Dubai in an SUV, the total time of the Safari is around 6 hours, which include a host of activities. These include dune bashing, Wadi bashing, along with a drive along  the scenic roads amongst the mountains, leaving behind the hustle bustle of the city and into the rural area around the Hatta heritage village. The Hatta oasis stands out as a green paradise amongst the desert and the mountains, with lush palms and beautiful greenery around.
The Hatta heritage village is a tourist attraction that is famous for its ancient fort and a Mosque that is more than 200 years old. Other important places include the twin military towers, the popular carpet market, and the authentic bedouin museum.
Wadi bashing is on of the trips highlights. Wadi means a dry river bed, and you can enjoy an eventful drive among these red sand beds, and also try your hand at sand-boarding, which is an exhilarating experience! You can stop for a dip in the natural springs that lie along the way, which is a unique experience.
Some things to keep in mind
Our drivers are professionally trained, and hold desert driving licenses. The cars are fully insured and have all the necessary safety equipment like roll bars, seatbelts, first aid kit and a tracking system.
Since you will be crossing borders into Oman, you need to carry all your travel documents with you at all times.
Littering is a punishable offense at the spot. Smoking is also prohibited in the public areas, as well as in our vehicles.
Please refrain from taking photographs of government or military installations.
Hatta Mountain Safari Itinerary and Package includes
You shall be picked up from your hotel or residence in Dubai or Sharjah for the Hatta mountain tour.
You shall be transported via SUV through the Hatta Tracks. You have an opportunity to take part in the mountain safari.
You stopover at Hatta heritage village for sightseeing and other activities. You can break here for Lunch.
You get an opportunity to take a dip in the natural springs, and for photography sessions.
In the end you are dropped back to your point of origin.
Cancellation / Amendment / Refund policy:
If your trip is cancelled atleast 48 hrs prior to the tour booking, no cancellation charges will be applicable.
If your trip is cancelled within 24 to 48 hrs prior to the tour booking, 50% cancellation charges will be applicable.
If your trip is cancelled less than 24 hrs prior to the tour booking, 100% cancellation charges will be applicable.
Refunds will be made within the 7 working days from the cancellation date.