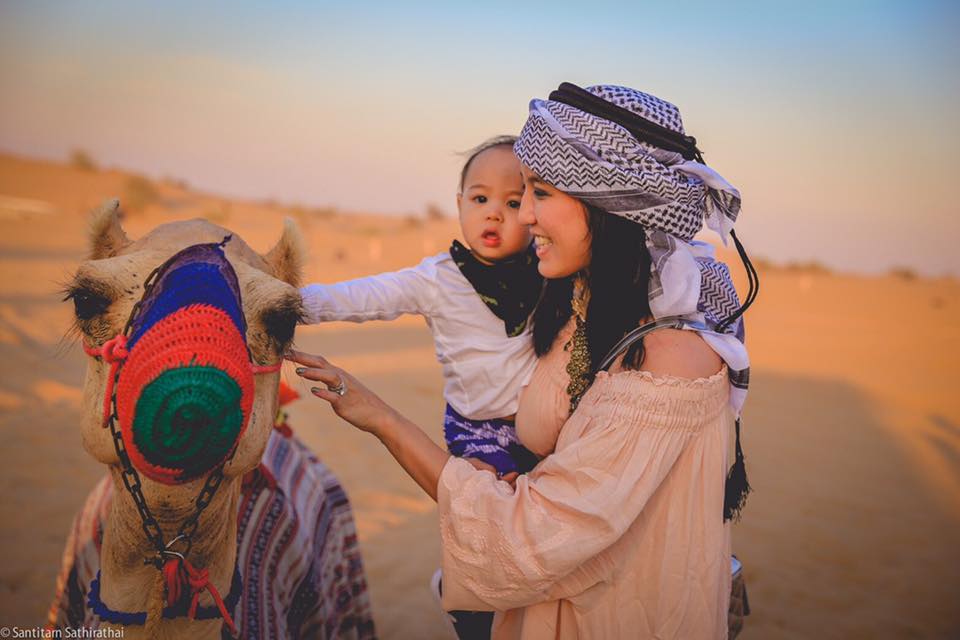 280 AED – 320 AEDSelect options
Dubai amongst its modern setup and luxury getaways has a pinch of wilderness attached to it. This wilderness is none other than the vast and expansive Arabian Desert. Miles after miles of golden sand under the feet and the vast expansive sky head above can embrace anyone in its gripping beauty. The exquisiteness of the barren land can be mesmerizing and can become one of the most rewarding travel experiences to the travelers.
It's just not exploration but numerous activities which make the desert safari a journey of a lifetime. Lined up with adrenalin rush activities, the desert has become one of the most sought after tourist destinations in the UAE. Away from the hustle and bustle of the city, a serene tranquil atmosphere acts like a magic potion to the soul.
However treading into the unknown sand can be quite dangerous and challenging. For safety and convenience of our travelers there are multiple packages from the Dubai City itself to enjoy to the fullest. Choose from a slow yet captivating camel ride or indulge into more exciting activities like sand dunning or try both. But the best part is the VIP treatment which travelers receive once on the parched terrain for ensuring utmost comfort and enjoyment.
Inclusions
This is what you can expect:
Pick-up directly from any hotel in Dubai via a comfortable AC private vehicle. Drop to the same location after the tour.
Dune bashing only by UAE government certified expert drivers with a lot of knowledge on the same in a 4*4 vehicle. So enjoy a wild ride on the sandy slopes as you hear the place's snippets from the past. This exciting activity is thrilling and its experience is unique and is on the Red Desert are of UAE which boasts of one of the largest deserts of the place.
After the activity on arrival to the tents our VIP guests are welcomed by traditional Arabic coffee or tea. There is an option for unlimited coolers and beverages. Food is high quality and there is a multitude of options to choose from.
While you munch away on the snacks expect to be captivated by the melodious music of the Bedouins and see them perform belly dance and other entertaining acts like fire show.
Take a short camel ride through the heart of the desert and experience the glorious sunset which lights up the place in different hues of red. Witness the falcon show and sand boarding.
The comfortable Arabic style tent area has more to offer on return. Indulge yourself in the aromatic sheesha while International BBQ dinner is being served on your personal table. The dinner is followed by satiating your sweet tooth through Arabic sweets, fruits and deserts.
Women can have the privilege to get heena tattoos done and everyone gets the chance to photograph themselves in Arabic costumes.
All guests are escorted back to their hotels in the same comfort as they arrived. The entire tour is managed and monitored by our expert guides who are at your service every time you have an issue or need.
Important information
Confirmation is done within 24 hours after booking and payment is done.
Any changes for pick up and drop needs to be intimidated a day before the trip
Since desert has extreme temperatures its is advisable to wear light cotton clothes, closed shoes and carry a hat along with generous application of sunscreen and a UV protected sunglass Light shrugs or jackets are advisable during the evenings.
Dunning can be taxing to old people, children and dangerous for pregnant women. Thus it is advisable to decide on the same. Alternatives like light sand dunning or simply a ride through the desert in the car can be availed which are equally rewarding
All tents are equipped with modern washrooms and first aid options
Alcoholic drinks, squad bikes and private dining area are available at an extra cost
Approximately the trip is for six hours
Children below 4 years are not charged
Cancellation is accepted prior to one day of the trip
Booking
Timings
Pick Up:  3:00 Pm to 3:30 Pm Everyday
Drop Back: 9:00 Pm to 9:30 Pm Everyday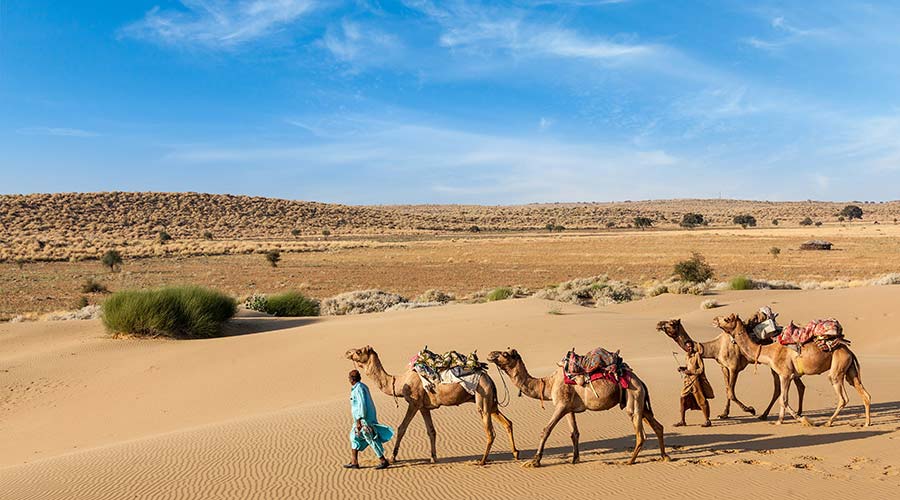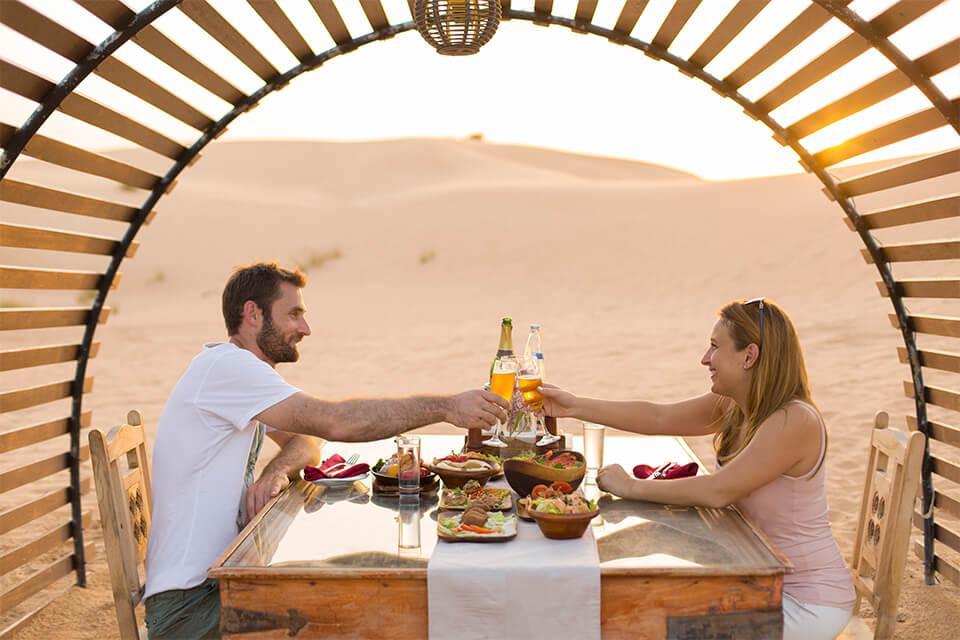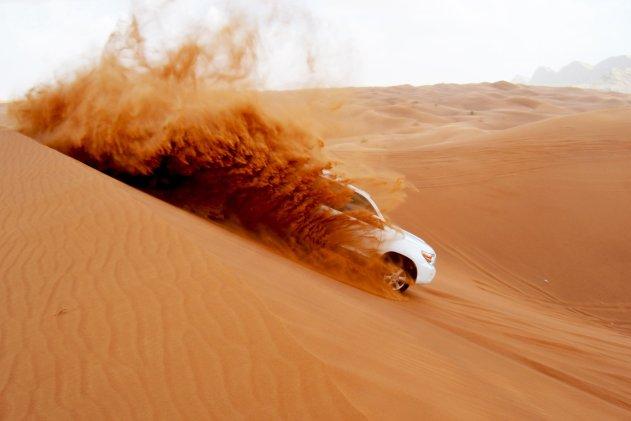 It's the treatment and our world class service which adds up to the charm of this exciting desert trip. So gear up for a journey of your lifetime and experience Bedouin life in the heart of the mighty desert. Feel free to call for assistance regarding any query you have in mind.