This popular Sunset Desert Safari Dubai tour package comes with photography, henna painting, came ride, belly dance, and traditional veg and non-vegetarian bbq dinner. Get the best deals on this Safari trip.The sunset safari in Dubai is one of the best experiences that you can fetch in your traveling tales. It has ranked itself among the top ten things you can do in Dubai. The sunset safari offers an eye soothing view of the long stretches of sand dunes and the sun sparkling up the whole desert. The view is mesmerizing and you can observe the highest red sand dunes.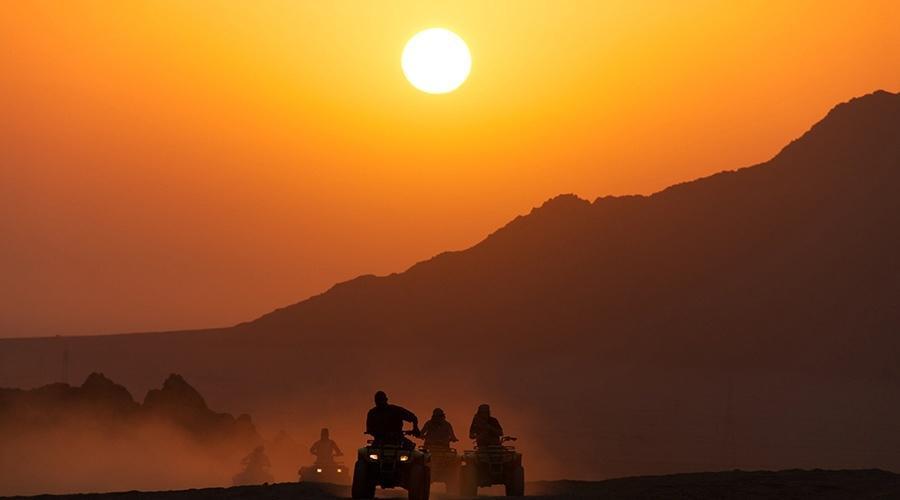 Sale!
Evening Desert Safari
165 AED – 199 AED
Description
Inclusions:
Pick up from your hotel or residence in Dubai / Sharjah
Dune bashing in 4×4 by an expert driver
Sunset photographic opportunity
Camel Riding
Fire Show
Sand board and quad bike available at additional charges
Henna designing
Arabic dress photograph opportunity
Shisha smoking facility
Unlimited refreshments
BBQ dinner with a choice of vegetarian and non-vegetarian dishes
Alcohol beverages available upon request for extra charge
Belly dance show in accompaniment to Arabic music
Tanura show by male artist
Separate toilet facilities for men and women
Drop back to your hotel or residence in Dubai / Sharjah
Timings:
Pick Up Time 3:00 PM – 3:30 PM Drop Off Time 9:00 PM
How to take the tour
A four-wheeler usually picks you up from your hotel usually between 3 pm to 3:30 pm, after which you can experience the lovely sight with a truckload of activities originating in the Middle East. There is a long list of activities that you can enjoy throughout the day.
Activity List
Bedouin campsite remains dressed for the visitors and Arabian tea or coffee is served to all.
Sandboarding or skiing in the sand is a great activity. In this, one gets to ski over the sand dunes.
Arabic costumes for photography. What can be better than dressing up like a native Middle Eastern and posing for a memorable photograph amidst the perfect background?
There is a fragrant shisha corner.
Henna painting is a temporary body art which is usually applied to hands and the artist does beautiful and intricate patterns using Henna.
Camel rides are a must if you are visiting the desert.
Tanoura dancing and belly dancing. Tanoura is an Egyptian folk dance involving a weighted skirt which is typically used in the dance. You can enjoy a performance of this dance form.
There is an unlimited amount of complimentary mineral water and soft drinks waiting to be availed. Alcoholic drinks are also available, but you have to pay for it. There are many gift shops for you to find the right kind of token of memory to take back home.
Dinner involves both non-vegetarian and vegetarian barbecues.
It is a half day tour and the drop off time is around 9:30 pm.
It is highly recommended to wear light clothes and extremely comfortable walking shoes so that you can enjoy all the activities without any kind of problem. It is advisable to eat light food before coming for the desert safari.
Price Chart
This is the approximate price chart of the sunset safari:
If you are a group of 1 to 4 persons you will be charged approximately USD 42 per person.
If you are a group of 5 to 12 persons you will be charged USD 38 per person.
If you have a group of 13+ you will be charged USD 30 person.
If a child is between 4to 10 years they will be charged USD 38.
A private hummer will cost USD 360 and can accommodate 6 people.
Best time for Sunset Safari
The best time to visit Dubai is from November end until March when the weather is tolerant and kind of cool. Make sure you book the 3 pm slot unless you don't mind missing the most beautiful sunset in the desert.