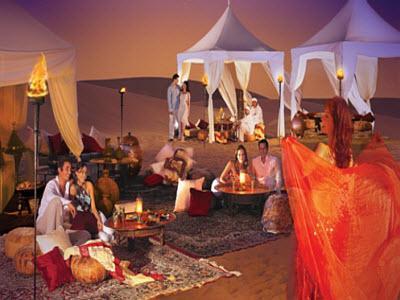 150 AED – 160 AEDSelect options
Overview
Enjoy the marvelous BBQ dinner in the Desert camp – this offer traditional yummy BBQ dinner in the desert safari camp. Enjoy the sunset and private romantic buffet – get the best deals here. Embark on a classic desert journey to explore the charming quintessence of the Arabian sand dunes!
Our Dubai desert safari with BBQ dinner is good for anyone who needs to delight in the beauty and serenity of the emirate's desert landscape at its best. Dubai dinner in the desert includes a visit to our furnished desert camp, which will be accompanied by a number of leisure activities, from enjoying sunset views, photo session with Arabic costumes, and intriguing falcon shows to camel ride, henna tattooing, and tasting enduring flavor of shisha.
After you will have enough buffet and fill of fun and entertainment, we'll organize you a sumptuous dinner in the desert Dubai, with barbecue specialties, salads, and a appetizing range of desserts. Played in tune to amazing Arabic music, the graceful movements by our belly dance entertainer can of course increase the magnificence of this trip.
Pick up from your Hotel
Photographic opportunity with Arabic costumes
Camel riding
Shisha 'Hubbllee Bubblee' Smoking facility
Unlimited refreshments in camp
Buffet Dinner and BBQ with a choice of vegetarian & non vegetarian dishes
Belly Dance Show with traditional music and Tanura show
Fire Show
Separate Toilet facilities for men and women
Drop off at your Hotel
Notes
Pick up can be arranged from other emirates with extra charge. For more information feel free to What's app us on +971 563652129 / send a email to
tours@jashantourism.com
Timings
Pick Up Time: 4:00 Pm – 4:30 PM
Drop Off Time: 9:00 PM
Gallery