Dubai, the capital city of UAE or United Arab Emirates is well-known for tourism after being among the
largest business hubs of Western Asia. Dubai is well-recognized for being the tallest skyscraper and
building in the World, The Burj Khalifa. Still, no Dubai vacation trip is complete without the delightful
and amazing Desert Safari experience.
The Desert Safari is best to enjoy in the early mornings in the soft sands of the Dubai deserts. The
morning time also offers you the benefit of experiencing and viewing the absolute beauty of the Arabian
deserts when it's not very hot. So we have brought in the Best Morning Desert Safari deals and offers in
Dubai.
Cheap Desert Safari Tours and Travels
Cheap Desert Safari Tours and Travels is a remarkable Tours and Travel company that brings in the
greatest deals on Desert Safari since 2015. They are a part of the parent company, Jashan Tourism. The
company basically offers all kinds of desert safari activities to the adventure tourists out there. Their
prior aim as Cheap Desert Safari Dubai is to bring direct offers for all their tourists while believing in
being transparent with all their customers.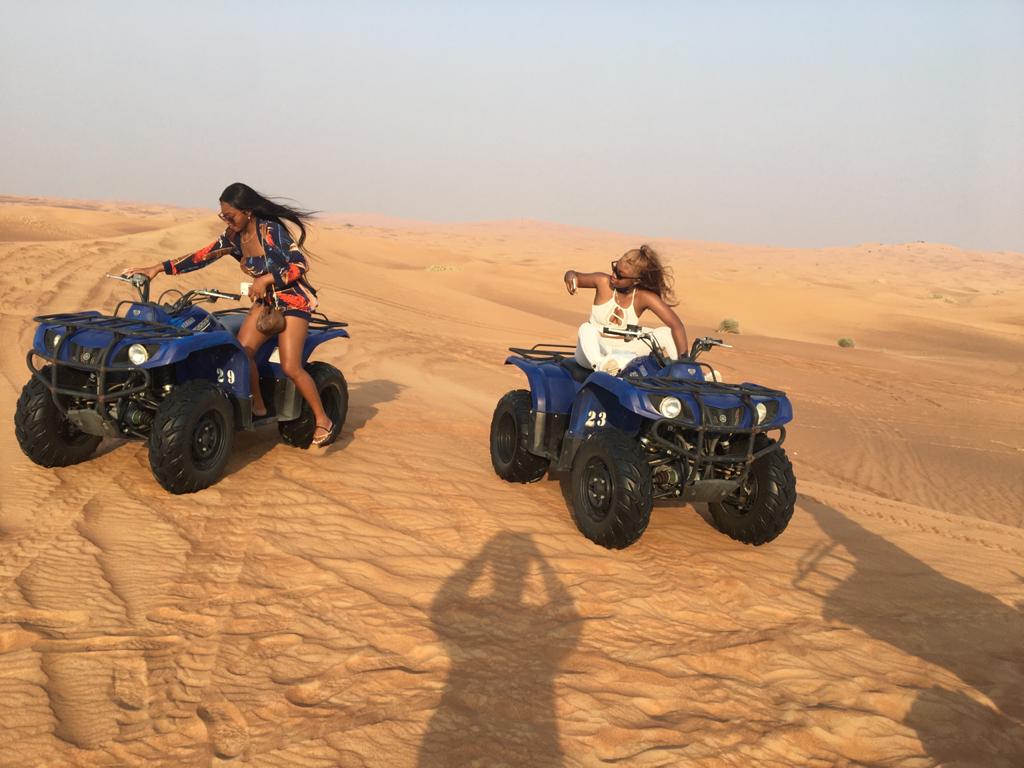 Tours and Offers Brought in by Cheap Desert Safari Tours and Travels
They have acquired theirs remarkably for fineness via long periods with a matchless understanding of
the industry. Their prior objective is customer satisfaction, professionalism, and transparent business
dealings with beneficial prices.
They bring in the best deals on Dubai Desert Safari that include Evening Safari Dubai, Morning Desert
Safari Dubai, Abu Dabi Desert Safari, Desert Dinner Dubai, Luxury Desert Safari Dubai, and Camel Ride in
Desert Safari. Their Morning Desert Safari rates range from 99AED-139AED. Their offered Deals include
 1-4 Persons – AED 139
 5-10 persons – AED 124
 11-29 Persons – AED 99
 30-99 Persons – AED 89
 100+ Persons – AED 69
People can also enjoy several desert activities that cover Self-drive, Camp Ride, Quad bike, Camping,
Sand Boarding, Hot Air Balloon Ride, Dune Buggy Driving, Camel Ride, and much more. Their best
Morning Safari Packages & Prices include
 Premium Morning Desert Safari- AED 147
 Morning Desert Safari- AED 134
 Morning Dune Buggy Safari- AED 580
 Desert Adventure Combo- AED 400
Why Choose Cheap Desert Safari Tours and Travels
They attentively take care of all things that are required to make the trip the best day of their tourist's
life. Tourists are offered to relax with some ice-cool beverages in their bars or the continental BBQ
dinner to cherish the moments with some good food and can also enjoy the other recreational doings
including Belly dancing and traditional Tanoura dancing for the whole night.
They also offer a free pick up along with a drop off facility between 03:30 to 04:00 PM (pick up) &
between 09:30 to 10:00 PM (drop off). They also organize a camp for BBQ dinner covering vegetarian
and non-vegetarian meal options with stunning Arabic dancing that resembles the old beautiful tales of
Arabian nights.