Planning for a vacation? Thinking of solo leisure trip? Then zero down your search to Dubai, the most beautiful and preferred destination of the voyagers around the world. In Dubai, you will discover blazing sunshine for 365 days, captivating beaches, innovative skyscrapers, man-made islands, indoor ski resort, and many more attractions. Dubai is considered to be the most safe destination for independent male and female travelers.
Dubai is also considered to be the most expensive city in terms of air ticket and accommodations. But you can make your trip affordable by striking a deal with popular travel websites offering deals with discounted prices. So without hesitation book a solo getaway for yourself. Travel Packages for solo traveler are available at affordable rates on various tourist websites.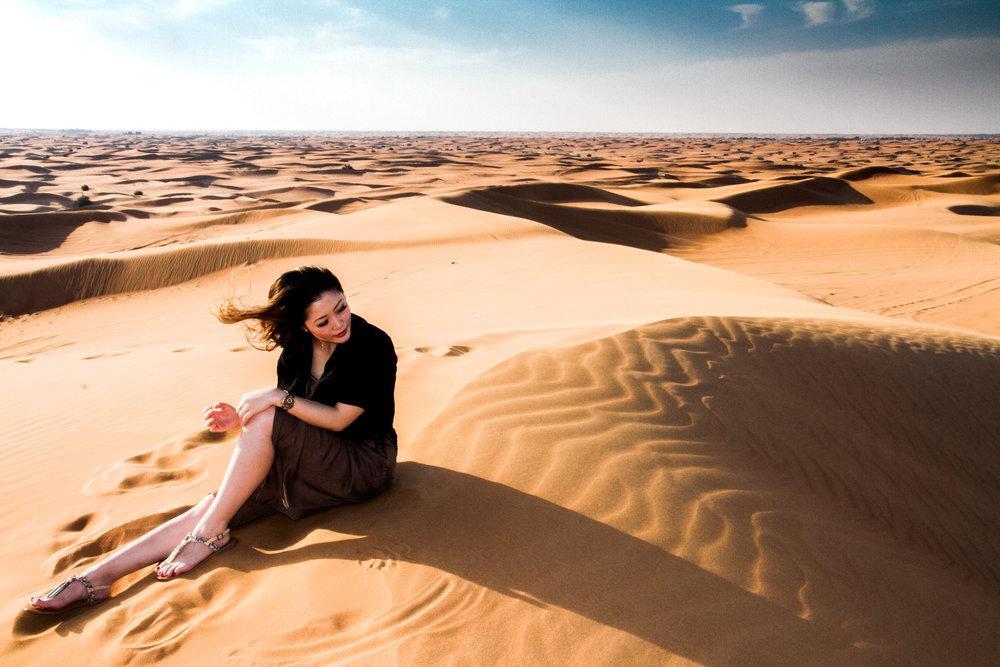 One of my close friend who visited Dubai recently has shared the details of her travel expenses. The deal for 4 days, 3 nights has cost her around US $ 700 to US $ 800. It also includes air ticket, airport shuttle, sight seeing and visa expenses too. Her four days travel plan included Dhow Creek Cruise & Sightseeing, a visit to Palm Jumeirah & Burj Khalifa, Desert Safari, Spend the day at leisure. Most travelers suggest to purchase Dubai Explorer Pass and avail up to 50% discount on top attractions.
Reasons for Travelling Solo?
Blending with people is easy: The locals of Dubai are very helpful, friendly and respectful towards the travelers around the globe. They will surely help you to get out of any difficulties with ease
Safety: Dubai is considered to be the most safest Middle Eastern country for tourists. Dubai has laid down strict laws with regards to criminal activities and conspirators. So You need not worry about your safety in Dubai.
Shopping: This destination is an ultimate place for shopaholics. So don't be a penny-pincher while shopping in Dubai. You can buy range of souvenirs, perfumes, best quality dates and dry fruits, jewelry shops. Highly recommended shopping destinations are Meena Bazaar and Gold Souk.
Affordable means of transport: Public transport network is very cheap and affordable in Dubai. So you will face minimum problems while hovering in and around Dubai.
Food: Dubai offers you wide range of cuisines from across the globe. You will find unlimited vegetarian, non-vegetarian and multi-cuisine restaurant in various malls and food outlets.
Budget Friendly: Travel geeks often prefer customized travel packages at affordable prices. Dubai offers you exceptional packages to explore various parts at reasonable costs.
Tips for Male and Female solo travelers
In Dubai, most of the times the temperatures are soaring high. Do carry sufficient water and energy drinks with you.
Keep handy a first-aid kit and basic medicine with you. Since pharmaceutical products very expensive in Dubai.
Both men and women are restricted from wearing revealing outfits in religious places of Dubai. Avoid skirts and shorts. Skin show is strictly forbidden in this place.
Binge drinks are strictly banned in public places.
Make sure to wear loose fitting cotton outfits during your trip in Dubai.
Night junkies can explore this place by visiting Glow Garden, fountain shows and a leisure walk at JBR beach.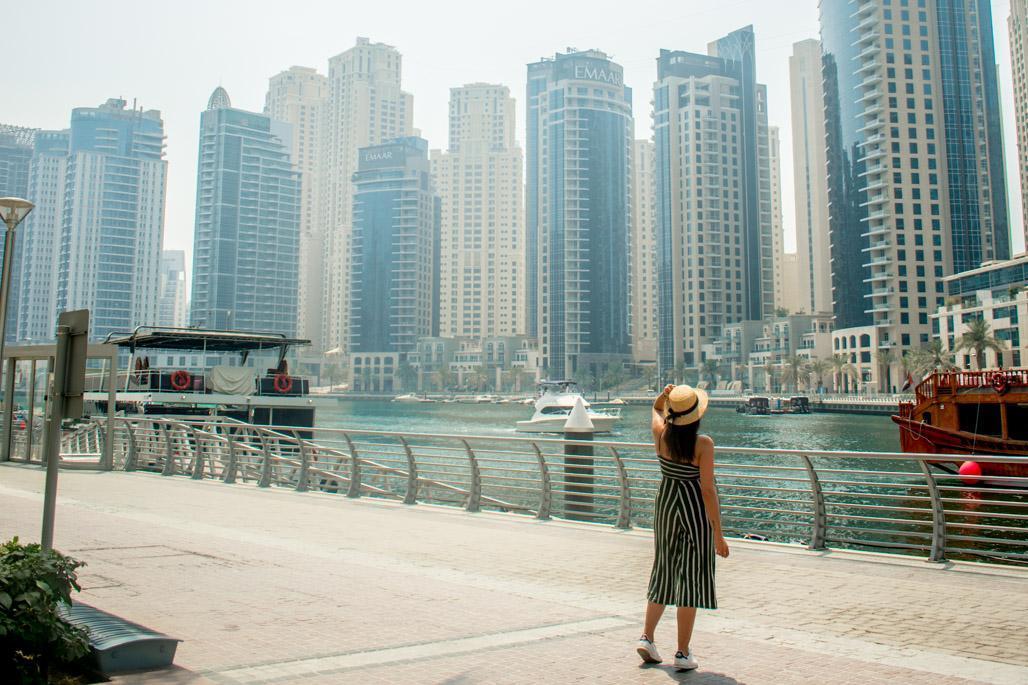 Dubai is a dream destination for many travelers in and around the world. So make your trip memorable and hassle free by you following the dress code and conduct of this beautiful destination. Dubai is absolutely safe place to travel for lone voyagers but still be cautious of unwarranted situations.