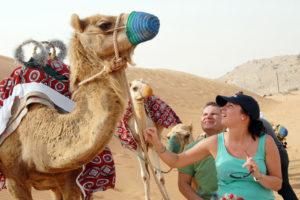 Dubai is a great place for tourists as there are many spots where they can enjoy themselves fully. Desert Safari is one of such spots that lots of tourists prefer to visit and explore. There are different packages and deals offered so that people can choose accordingly to their will to explore the place. The tour of the desert is supposed to be safe and secure at the same time. The drivers are also very professional and they give their best in providing the travelers a very thrilling journey but of course, they take care of their safety.
Some of the deals offered at the Desert Safari have been mentioned below: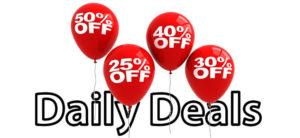 Deal 1: Flat 10% discount for booking of Evening desert safari with quad bike.
Deal 2: Flat 10% discount for booking of group for 5 people or more.
Deal 3: Flat 15% discount for booking for 10 people in a group.
Deal 4: Flat 20% discount for a group of 20 people or more.
What to expect from the deal:
Pickup from your location in Dubai.
Biggest desert drive and dunes.
Sunset pictures and selfie time.
Camel tour.
Henna tatoo.
Shisha available at extra cost.
Arabic Dress photoshoot.
Soft drinks, Water, Tea & Coffee.
Sand Boarding & Entertainment Area Falcons, Camels.
Quad bike at extra cost if required.
Traditional Arabic Dinner with Veg & Non Veg options.
Belly Dance Show/ Tanura show/Fire Show by professional artists.
Availability of Alcohol beverages in Camp – At separate extra cost.
Separate Toilet facilities for both Men & Women.
Drop back to your location in Dubai.
In the deals of Desert Safari, the services of pick and drop are also provided. Other than that, Camel riding in the desert, dune bushing and sand boarding, Arabic Dates, Dance floor and Belly Dancing, Heena painting, Belly show and Fire show, soft drinks and other welcome drinks, etc. are offered. You can choose your plan according to what you desire. The prices differ for different packages that you select. There is a proper set-up in the desert for sitting and relaxing. There are Bedouin tents and carpets in them along with pillows, comfortable dinner tables, area for prayers, toilets for males and females, smoking zone, photography, etc.
In short there is everything that can be required to sit comfortably and relax in a desert area. The dinner offered at the place is also very appetizing and most of the people love the food. There are different offers available at different times, i.e. in the morning, evening or during night. In the morning, the sight is clearer because of the daylight but the experience of cruising around in the desert during the night is also fantastic. The sights can be enjoyed to the fullest and the nights can be made much memorable. The charges are reduced to some extent if you want to travel in groups. If you like adventure then you must not miss experiencing the thrill of sand boarding. Different deals are offered for sand-boarding as well, so you should decide as soon as possible.
At the end of the day, the tourists or travelers feel pleased by the exotic performance of quite enchanting and attractive belly dancers. After that the tourists reach the point of inflation and get back to their hotels to take rest. If you visit Dubai, it is a must to visit the Safari Desert and enjoy the different deals offered over there, otherwise your trip to Dubai would be incomplete because you would have missed a very worth visiting part of Dubai that is a great attraction for most of the people.
If there is a specific event coming like New Year, Christmas, Valentine's Day, etc. there are some exclusive deals that come up before that particular event approaches; however, the booking is to be done in advance. Booking can also be done through a phone call so that is very convenient indeed.